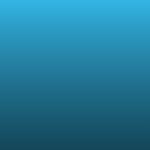 Suicidal Thoughts
Read Count : 109
Category : Diary/Journal
Sub Category : N/A
There may be a trigger warning, so tread lightly. I at one point wrote nineteen pages on the subject. But I won't be able to share the whole thing. 
One misconception that I noticed is that people think those who have suicidal thoughts would end their life if given the opportunity. For me it was constant thoughts that people around me would be better off if I wasn't around. 
I had suicidal thoughts most of the time from the time I was thirteen to the age of twenty. Only twice did I think of acting on these thoughts. 
The thoughts started when I met Dave, one of my biological mom's boyfriends turned husbands. He scared me from the beginning. None of us liked or trusted him, but Jane, my mom fell for him hard and chased him to Virginia with us kids in the car. But after we moved in with him his problems became more apparent. He was an alcoholic with a severe temper. I started memorizing his work schedule to know when I could feel safe in his home. Jane also became less of a mom. She stopped parenting me at all because I was a stubborn teen. She wouldn't buy me things I needed, teach me what I needed to know, or have anything to with disciplining me. When I started acting out she would immediately call my dad to "deal with me" so she didn't have to. So... I stopped trusting her. The final straw was when she asked Dave to deal with me. He pointed a gun at me while lecturing me. That was the last straw. I no longer felt safe there. So as I walked down the hall, called my dad, and I asked Dad if I can move in with him. He said of course as long as I told my mom. I planned to move during Christmas break and told her on Thanksgiving. I never told my parents what made me want to move. She made me stay till summer vacation verbally abusing me every day till the day I left. The whole time I lived in Virginia I felt myself retreating into myself. 
The moment I moved in with my dad and our family April, my stepmom, and Dad immediately knew something was wrong. They took me to several doctors, and at the age of fourteen I was diagnosed with depression. I was put on Lexapro and saw a therapist often. At times my parents crashed the sessions to see what they could do to help. And I know they wanted to help. But that didn't make the thoughts go away. 
By the time I was a sophomore in high school the thoughts plagued me like twice a week. But only at night when everyone was asleep. I tried to reach out, but I always chickened out. When it got too bad I'd remind myself of people I love and who love me and that would bring me back every night. I think the weirdest thing about high school was that a lot of people I hung out with thought my life was sunshine and rainbows though I didn't think I faked it that well.
It wasn't until I lived with Dad and the family that I realized that I had an eating disorder and an inability to ask for anything. One of the things that appauled April that I didn't know I was wearing a three year old bra or how to deal with puberty. April helped me, and one of my favorite things about her was if I was being stubborn she'd still be there for me. The inability to ask for help bit me in the ass more times than I could count. I'm still learning to ask for help to this day. 
April was the best mom I could ask for, but she and I still had problems. She almost punched me once, threatened to send me to jail, and even threatened to kill me. All this only happened once each. But I can only see her as my mom. Because she was always there for me. On weeks where she was extra hard on me she would stay up with me all night so we could reconnect. 
But there were things I never told her like when I got molested continuously by one of her sons. I knew she would never believe me. I didn't tell anyone until years later when I told my husband and three of my best friends. I'm not comfortable writing about all that here though. 
After Dad passed away I ended up moving back in with Jane after high school thinking it was the right thing to do. From the get go she made me feel like I was no longer part of her family. She straight up told me I was a burden on her family and how I was ruining everything. I barely turned eighteen when I moved in, and she thought the moment someone turns eighteen they have to move out. To protect her reputation she let me stay as long as she could verbally abuse me. And instead of telling me or talking to me about moving out I heard her tell distant family members I was moving out in a few months. We never spoke of it. She just expected my shit to be packed one day. And when I started having panic attacks and severe depression she packed for me with more crap about how I was a loser. That night it was the last straw when she told my sister how useless I was. After they left the house I planned to drown myself. Luckily I was pulled out of it by the sound of my brother's laughter in the other room. After everyone went to bed I called the suicidal hotline to see what I should do next. I scheduled an appointment with a mental health doctor to make sure I wasn't a danger to myself. A close friend took me to the appointment and stayed with me through the interview. 
A couple weeks later I moved in with my mom's mom, and that was a huge mistake. My thoughts, feelings, offers of helping pay for basic needs, and everything didn't matter at all. They would refuse my money but complain I paid for nothing. I didn't know what to do. I was willing to give up until I was invited to live in New York with my boyfriend, at the time (my now husband), and his family. 
Since moving to New York I haven't had a single suicidal thought. I still deal with depression, anxiety, and PTSD, but I've been learning to live it. My in-laws and husband have helped me get better eating habits, relax more, that it's okay to talk about me, my wants, and needs. I'm forever grateful to them.