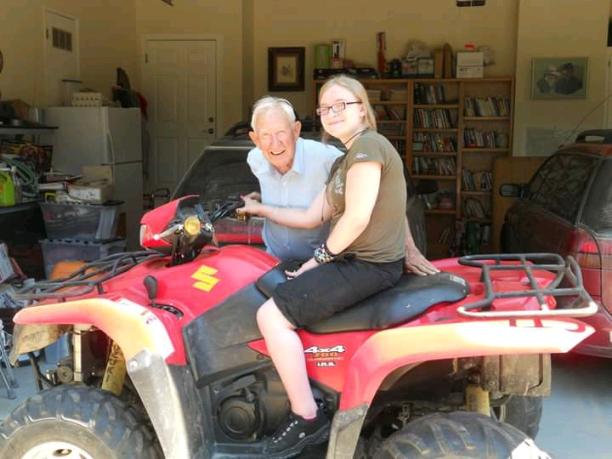 I Miss You
Read Count : 46
Category : Diary/Journal
Sub Category : N/A
This morning I woke up to a text saying you were gone. I was there for them. I don't know how I feel yet. Of course I miss you, but I don't think the news has hit me. I went back to bed worrying if I said the wrong thing to your daughter. I didn't say anything wrong, but my anxiety flared. I'm there for her one hundred percent. I want to be there for your wife as well. 
So as I'm laying there with my heart racing my dad comes to me. He said you two are together. He reminds me I can miss you too. You were a part of my life. He calmed my fears. So as I drifted back to sleep memories of you flooded back to me. 
1. Taking Jess and I on a train to move to Colorado
2. Teaching us 'All I Want for Christmas is my Two Front Teeth'
3. Visiting you every fall break
4. Teaching me to drive an ATV (a new lesson every year) 
I will miss you with all my heart. I'm glad you're at peace though and that Dad was there for you. I love you Grandpa.