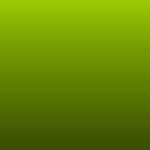 Fix Yourself
Read Count : 47
Category : Articles
Sub Category : N/A
You want a successful relationship?

You ain't even successful yourself nor are you planning to work hard to be successful on your own one day.

Please don't come here and tell me you are successful because these young teenagers are swiping up your pictures and wanting to be like you because of some heels and Gucci you got yourself from the last night session you had with handsome rich hot guy you met at the club where you spent your entire life every night. I know you guys probably call each other boo and he treats you like a Queen and all that but ask yourself are you the Queen of his heart or his bedroom or maybe both if you are that woman with a goal but you know you the woman without a vision you are definitely the Queen of his bedroom.

No man in his right sense is planning to let his kids being raised by a beauty with no brain, every man wants a woman that his daughter will look up to and his son will say "I want me a woman like mom".

Unless that guy's only plan for you is to warm up his bed and your history will only remain in his bed and once he is All grown and ready to be a real man and settled, he is gonna leave your ass and get himself the mother of his children.

Get your ass up and stop waiting around for a bank alert from someone's son and go out there and get yourself a bank alert from your hard work and before you know your man will be knocking on your door willing to grow an empire with you.

You know if you are a woman with a vision than you are the woman that is not ready to settle for any crap from no man because you know you have it all and you aren't worried about pissing him off because No body is gonna take you out for shopping. You actually have your world in  control and if some man wants you to be his woman it's going to be a 50/50 share of treating each other like Queen and king though he's gonna go extra because he wouldn't want to be equal with his woman but he will be proud for sure. Be the woman you want you daughter to be and the woman you want your son to get himself one day.